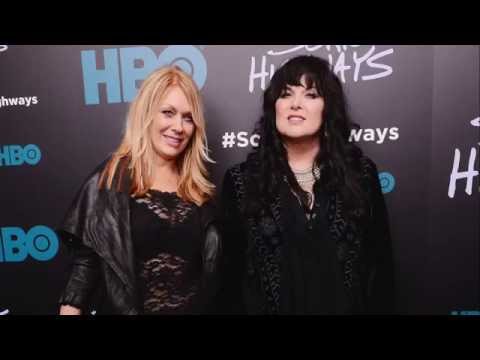 Ultimate Classic Rock: That kind of tour schedule usually doesn't give bands the opportunity to spend time on a new album. But Heart have come up with a solution. "We are writing songs and we are recording [them] off of the stage at soundcheck," Wilson said. "Then we're gonna take those tracks and mess with them. And we're looking to make a new record using that method, so we can get the spark of the live performance and then we can, you know, create the song in a more controlled environment at home." Read More: Heart's Ann Wilson Says Hall of Fame Inductees Should 'Be Gracious'
Ann tells Billboard:
"We're touring and recording at the same time," Ann Wilson tells Billboard. "We're actually recording off the stage in sound checks and the shows, so if we're doing a song you're not familiar with at a show this year, you can be sure we're recording it to be worked on later. We're going to take the tracks and mess with them towards making a new record. You can get the spark of the live performance in the basic track, which is something which is really hard to do in the studio."
There was also a pragmatic reason for the recording approach, Wilson adds.
"We wanted to make another record, and then the question was, 'Yeah, you do, but when do you do that?' Because you're on the road all the time," Wilson explains. "The answer is, well, you do it on the road, because nowadays we have the technology to do that."
For her finished vocals, however, Wilson says, "I kind of prefer to go in a real studio just for the isolation, so you can really have control."
Wilson says Heart currently has four new songs ready to play, which are "sounding very multi-dimensional, just real different from stuff we've done before. Some of it is intensely soulful. One of the songs has a crazy departure that it goes off on. One of them is really spiritual… Just real different stuff. We're not in a box on this new record, for sure. We're out of the box. But after nearly 40 years, if you're still in the box, you better think of how to get out of it."
Heart, which hits the road March 18 in Mankato, Minn., hopes to finish recording the album — the follow-up to 2012's Fanatic — during the fall, with an early 2016 release.